YOUR CONTACTS AND LOVED ONES WILL BE VERY HAPPY BECAUSE YOU INTRODUCED THEM TO THESE ANCIENT SECRETS OF A MASTER HEALER
One mystical Vedic master who Dr. Naram introduced me to years ago demonstrated to me his powers to see into the future by predicting things like the corona virus, specific earthquakes before they happened, and other equally amazing things in my personal life.
During my last visit to see him with Dr. Naram, on January 5th, 2020, he blessed this book and told me: "Those who are truly in service of spirit & light will naturally be attracted to support this book, and share it with others."
You are here now for a reason.
So THANK YOU for following your heart to be here. You are about to change the lives of those you care about forever.
I've been astounded to witness these days as mystical miracles of love & healing have been coming to those:
1) who are in service of sharing this book & message into the world, and
2) who study & live the secrets contained in it.
>>>You can enter your info here now to begin.<<<
(You'll get access to sample emails and social media posts that you can use for the May 4th announcement and the June 1st launch date.)
WANT A LITTLE MORE ENCOURAGEMENT OR INSPIRATION?​
HERE ARE MESSAGES FROM SOME OF YOUR PEERS TO YOU:​
"I just want to say I have met healers from all over the world, and I've never met anybody who has just captivated me, and has so impressed me as Dr. Naram. I have personally seen him heal people. I've seen him inspire people. I've seen the excitement he brings to any situation. He's just an incredible guy. It's my delight and my pleasure to meet him, to know him, and to be of service to him. I can't begin to tell you how impressed I am with this gentleman.
I have personally witnessed people coming to him… where he'll work on them, where they've had pain for two years, twenty years, it doesn't matter… where they've had pain almost all their life… they come, and he works on them, and in a matter of minutes, they get well, they're healed, they're feeling very good.
It's so gratifying to see that, and it's so gratifying to see how quickly he does it.
Another thing I witnessed that's really amazing is he'll see over 100 people in a matter of hours. He will work on people maybe for a minute, maybe two minutes, and they'll walk away healed. It takes a special skill, and this gentleman has it.
When I heard he passed away I was in great shock. book Some solace came knowing Dr. Clint G Rogers had studied with him intensively for the last ten years and written this book, Ancient Secrets of a Master Healer, which documents this incredible man and his ancient healing secrets. It really is a wonderful thing that Dr. Clint has done. I'm sure through this book a lot Dr. Naram has taught will go on and help countless others. This book is an incredible tribute to an amazing man, and a priceless gift to the world."
~Joe Sugarman (Entrepreneur & Bestselling Author)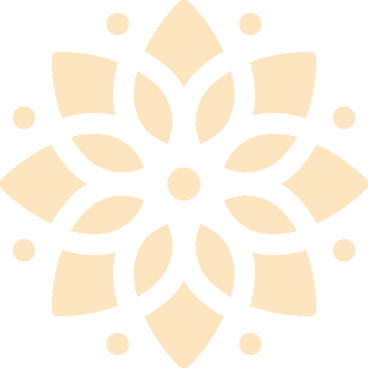 Janet Attwood
Jay Abraham
Cornelia Merk
Gabriella
Steve Harrison
Patty Aubery
Dr. Ashwini Anand
Dr. Donald Moine
Anil Naik
Mr. India
Ms. Italy World
Wendy Schayes, Olympic diver
WE WANT TO ACKNOWLEDGE WHO YOU ARE, AND YOUR INVOLVEMENT YOU IN THIS EXCITING BOOK LAUNCH.
YOU AND YOUR AUDIENCE WILL BE VERY HAPPY YOU PARTICIPATED.
You can sign up below to get all the needed info:
"This book is a gift, and I want not only the people I love but every single person on this planet to read it. It is written from the heart, so engaging from the first chapter that I didn't want to put it down. With stories interwoven with profound, timeless wisdom, it's like the Gita (or the Bible, Quran, etc)—whatever age or stage of life you are in, you will benefit from reading this book. As a mother, I wish every child could read this. As a woman and model, I'm excited to apply the ancient secrets in it to look and feel younger. And as a medical doctor, I appreciate how this ancient healing science resets the body from the core. I'm giving this book to everyone I love, and I'm already looking forward to the next one!"
Dr. Aditi Govitrikar
(Medical doctor, Harvard trained Psychologist, Actress, 'Mrs. India' & 'Mrs. World' Supermodel)
"What I love about Clint is that he is a seeker of truth with a curiosity that has led him on a unique path and mission. He has impressive knowledge of useful but generally unknown ancient healing techniques. At one point while we were in Mexico together my wife became ill with a severe digestive problem (sometimes called Montezuma's revenge). Clint quickly helped her with a remedy he knew from Dr. Naram which we were surprised and delighted that she was well the next day. What I respect most of all is Clint's heart and powerful desire to have good will for all people. I wish him all the best with this book and in his overall mission to help humanity."
Joel Fuhrman, M.D.
(President Nutritional Research Foundation, 6 times NY Times Bestselling Author)
"I am very much interested in Clint Rogers' upcoming book of Ancient Secrets of a Master Healer, as Clint Rogers has researched thoroughly about Dr. Naram's lineage of ancient techniques. My blessing and prayer is on this book and the millions who will read it, that their lives will be blessed with deep healing, happiness, and peace of mind."
Ven. Thupten Ngodup
(Oracle for His Holiness the 14th Dalai Lama)
"For people of any religious or educational background, if you want to elevate yourself from where you are now to a higher level—physically, mentally, emotionally, or spiritually—this book is your blueprint, acting like the secret mantra or magic key to unlock the hidden door to your beautiful new future.
I know Dr. Naram, who saved my life, and I met his master who was a 'Siddha Purush' (a true enlightened master). This book has been blessed by many enlightened masters, and the collection of all their blessings and grace will come now on anyone who reads it. It is sure, it is even destined, that as you study this book, the ancient secret wisdom will enter into you and change your life."
Swami Omkar Das Ji Maharaj
1008 Mahamandaleshwar Master of the Nirmohi Akhada lineage
"Dr. Clint G Rogers has done a great seva (service) with this book. The world is in need of great help, as it is polluted not just in the way most think…also mental, emotional & spiritual pollution too. The ancient healing secrets in this book are a deeper solution for the world's biggest problems today. I've known and respected Dr. Naram for more than 40+ years, personally met his guru master Baba Ramdas, and know the power of this unbroken lineage ultimately coming from Jivaka (personal physician of Buddha). I've seen Dr. Naram use the ancient healing principles to help the people I've sent to him to reverse and overcome rheumatoid arthritis, epilepsy, severe menstrual bleeding, liver infection, lung infection, multiple sclerosis, heart blocks, cancers, infertility, fibroids, diabetes, thyroid problems, complications in pregnancy, high cholesterol, high blood pressure, hair fall, ascites, urinary tract problems, tailbone fracture, severe hernias, psoriasis, autism, eczema, cervical spondylosis, and brain challenges just to name a few. Dr. Naram has a siddhi (power) for healing given by grace of his master. The secrets of ancient healing revealed in this book are needed more than ever."
H.H. Hariprasad Swamijii
(Head of the Yogi Divine Society, spiritual master for millions around the world)