ANCIENT SECRETS OF A MASTER HEALER, ROMANIAN TRANSLATION!
SECRETELE ANTICE ALE UNUI MAESTRU VINDECĂTOR, TRADUCERE ÎN LIMBA ROMÂNĂ!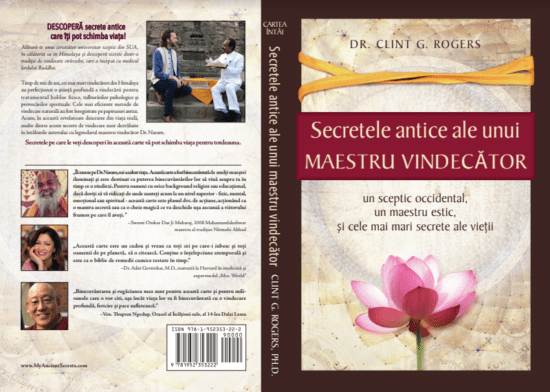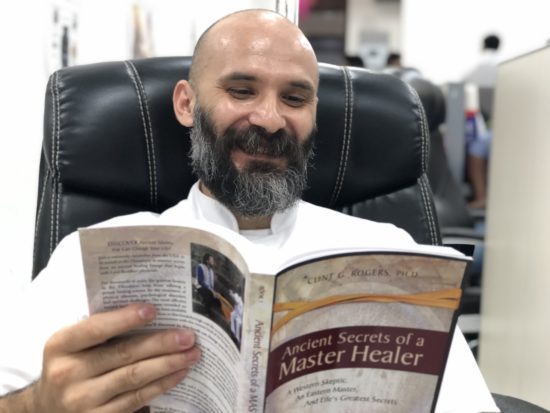 Exciting news, dear ones!
The long awaited Romanian translation of the life changing book, "Ancient Secrets of a Master Healer" is now available on Amazon Kindle and Paperback Edition!
And not only that, but we are also translating the free bonus chapter videos so that subtitles will be available very soon! To stay updated on when we translate the videos, put in your information below and we will send you notifications so you can enjoy the translated videos as soon as they are available!
Vești emoționante, dragilor!
Mult așteptata traducere în limba română a cărții, care îți poate schimba viața, "Secretele antice ale unui maestru vindecător", este acum disponibilă pe Amazon Kindle și ediția Paperback!
Și nu numai atât, ci traducem și videoclipurile gratuite ale capitolelor bonus, astfel încât subtitrările în limba română să fie disponibile foarte curând! Pentru a fi la curent cu traducerea videoclipurilor, introduceți informațiile dvs. mai jos și noi vă vom trimite notificări pentru a vă putea bucura de videoclipurile traduse imediat ce acestea sunt disponibile!
Introdu informațiile tale pentru a rămâne la curent cu clipurile video, ca bonus gratuit pentru cartea Secretele antice ale unui maestru vindecător, clipuri care au Subtitrari în românește!
By submitting this form, you are consenting to receive marketing emails from: Ancient Secrets Foundation, 1240 Lavon Circle, Millcreek, UT, 84106. You can revoke your consent to receive emails at any time by using the SafeUnsubscribe® link, found at the bottom of every email. Emails are serviced by Constant Contact
Prin trimiterea acestui formular, sunteți de acord să primiți e-mailuri de marketing de la: Ancient Secrets Foundation, 1240 Lavon Circle, Millcreek, UT, 84106. Puteți revoca consimțământul dvs. pentru a primi e-mailuri în orice moment utilizând linkul SafeUnsubscribe®, aflat în partea de jos din fiecare e-mail. E-mailurile sunt deservite de Constant Contact.